A space for circus, theatre and performance companies to gather feedback on a recent piece of work
Upswing created Join The Dots so that artists and companies could evaluate their creative practice with others. We created the framework because we believe that:
– As artists, makers, producers and programmers, we are all striving for continuous quality improvements
– Self-evaluation is essential to improvement
– Constructive feedback by peers is mutually beneficial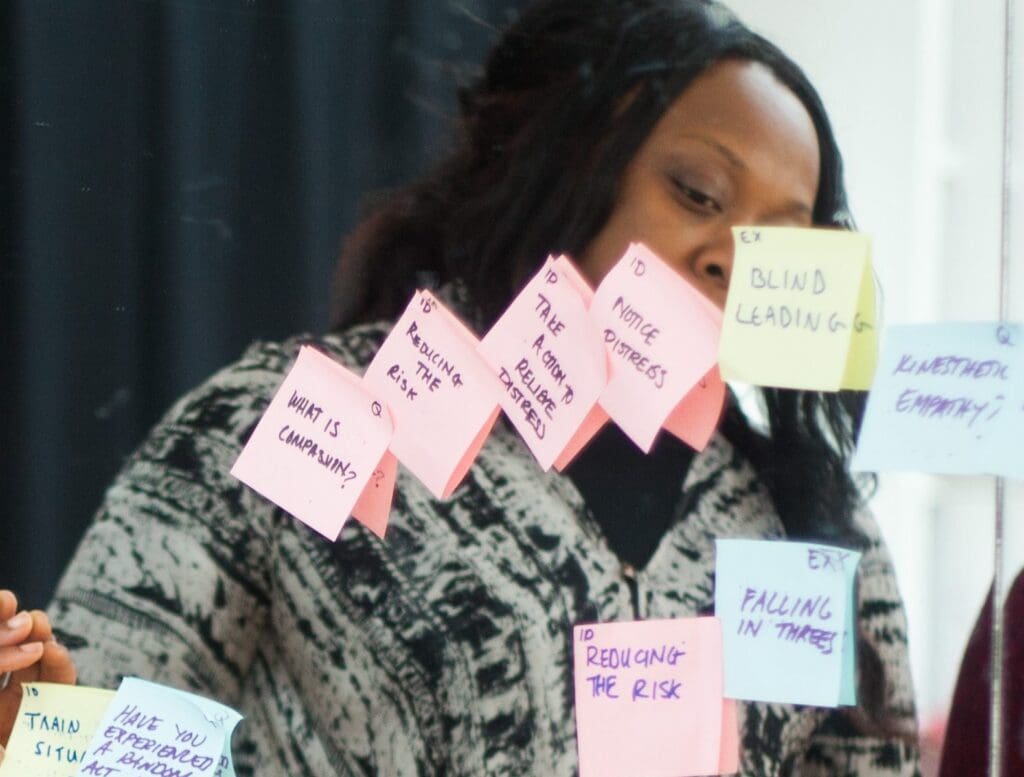 "Upswing's Join the Dots evaluation is a sensitive and critical process for developing perceptions about your work and analysing success against goals you have set out. Working with the Upswing team has been a lovely organic process that I would highly recommend for anybody looking for a creative way to share outcomes and gain feedback on the impact of your work."
Ashley Jordan, Executive Director, Ascension Dance
What is the process of Join the Dots?
A group of collaborators, partners and critical friends come together to provide feedback on a recent piece of the companies work. The process is led by someone who has not seen the piece of work and who impartially guides the discussion. The panel are asked to consider three aspects of this recent work, providing a range of viewpoints and discussing its place within the wider circus, theatre and performance space. Join The Dots can help you to 'zoom out', push the boundaries of your artform and enhance the quality of your work.
Run your own Join The Dots
You can hire Upswing to facilitate your Join The Dots session, or we can mentor you in the framework so that you can run your own internal session. If you would like to know more, download the information pack below or get in touch with sarah@upswing.org.uk.
Background
The process was designed by Upswing in 2014 as a collaborative approach to gathering feedback on a recent piece of work. The Join the Dots Framework has now been adjusted to work with outside companies and artists, with room to adapt the model so that it fits your priorities and needs.