DISCOVERING THE EXTRAORDINARY TOGETHER
We are passionate about sharing our creative process with people. Our Creative Engagement activities are tied closely to the performance projects we make. By creating opportunities for people to gain skills and have playful, powerful experiences, we in return gain new collaborators that help keep our ideas fresh, our work relevant and our practice inclusive.
Why Circus?
Circus is a tool like no other – It has a unique combination of risk-taking, playfulness and collaboration that creates a space for everyone to see the incredible possibilities in themselves and others.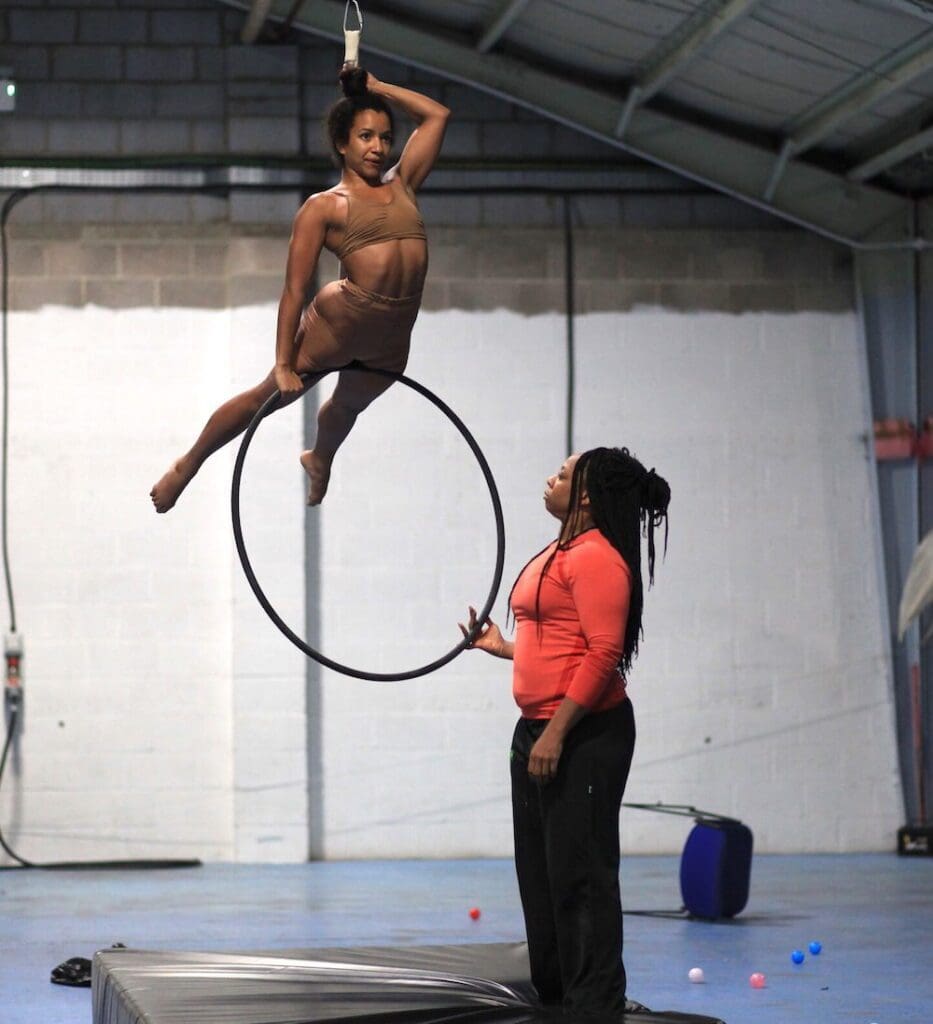 We open our creative process to everyone by inviting them to explore their own stories and discover their potential, often leading to:
Increased confidence – surprising themselves beyond expectations
Stronger teamwork – practicing collaboration, trust and empathy
Greater understanding of risk – responding to challenges and overcoming fears
Enhanced sense of wellbeing – Playing with self-expression, physical activity, creativity, curiosity and wonder
Interested?
You can get involved with Upswing through our work in schools and colleges, high energy workshops in community spaces and care homes, Mentoring and training for emerging artists or collaboration within the sector.
In recent years we have run artist residencies and commissions to further professional and creative development; created a space for open conversation and question-asking with Join the Dots and Slow Thinking;  emboldened older people by creating circus with them, and ignited young people's imaginations with our work in libraries.
"I learnt that you can do anything if you try."
Workshop participant, aged 8
"I finally felt confident that a producer understood my work was a little bit different from the other work out there."
Artist Residency Participant
"I realise I have been underestimating my customers."
Care Home Manager