Upswing has been disrupting the circus world since 2006. We put underrepresented artists front and centre, create shows and experiences that stir up new ways of thinking and bring them out of theatres for everyone to enjoy.
We believe that bringing people together, amplifying less listened to voices and giving people an opportunity to surprise themselves can create real, positive change – because we've seen it happen.
---
"Circus is not very diverse and when you don't see yourself represented you think, 'I'm never going to do this because this is not for me.' But when you share a space with people that have similar experiences you don't feel alone."

– Circus Artist after taking part in Upswing's retreat for Black Women and non-binary performers at 101 Creation Space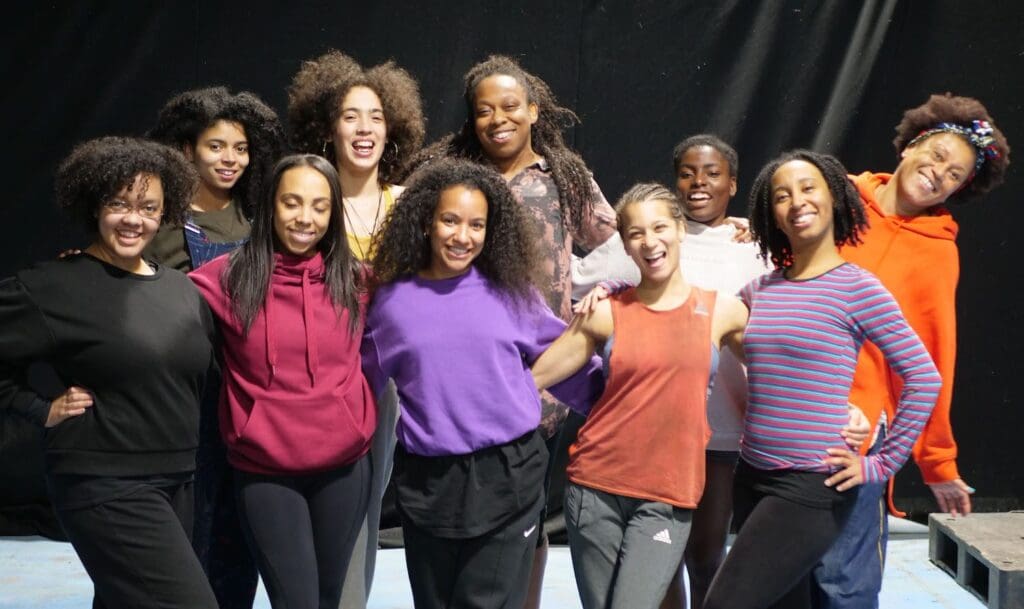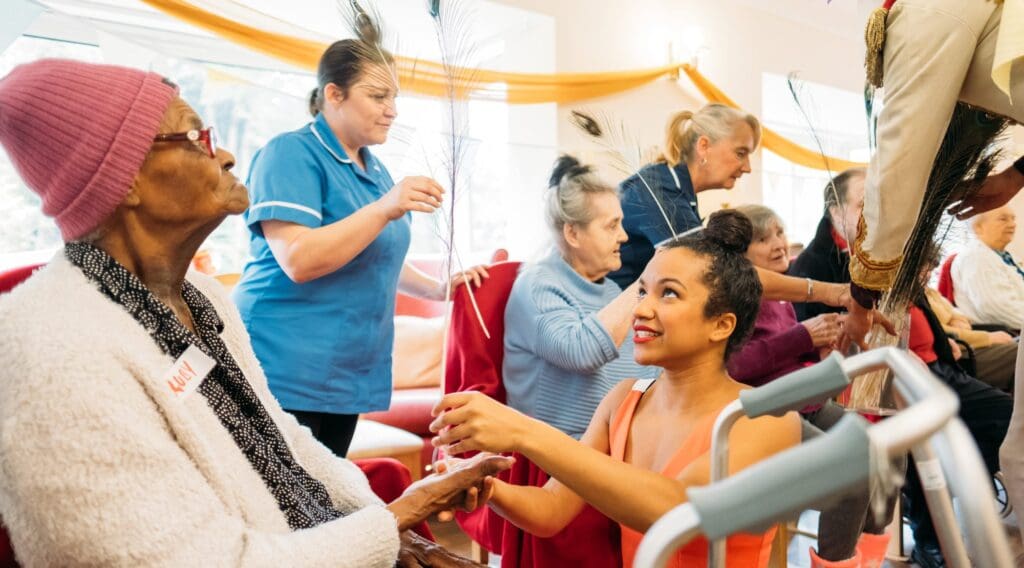 "For Upswing to engage with care-home residents non-verbally, and create a little moment of wonder between people – that for me is proper magic."

– Care Home Staff after taking part in Upswing's Homemade Circus project in care homes
---
If you feel like circus isn't for you, we want to change that.
We believe that everyone has a story worth telling and we use circus to reveal those stories in unexpected ways. By creating work with children, older people, families and artists from the Global Majority – we build shows that provide you with an opportunity to explore big questions about your own life, communities, and society at large
We flip the script on who can create circus and where it can be shown. Who says you can't run a circus skills workshop in a care home?! We don't like to put limits on ourselves or others, and we take our activities to wherever they're needed.
By investing in artists from the Global Majority, we are directly tackling systemic racism in the performing arts. We create opportunities for performers to nurture their creative voice and get support building sustainable careers. From Zoom chats to training programmes and commissions, we're committed to making sure talent from the Global Majority is supported and seen.
Help us build a circus for everyone, Donate to Upswing.
---
We couldn't do it without you. Thank you to everyone who has supported our work so far.
Upswing is fortunate to receive support from Arts Council England as a National Portfolio Organisation. This is vital funding for our long-term vision, but the only way that we can to continue our work day to day is thanks to the individuals and private organisations who give what they can to help share the transformative effects of circus. Every donation we receive makes a real difference to what we do, so thank you for your support.
Upswing Aerial Ltd is a registered charity (1149245) in England & Wales and a company limited by guarantee (07248211). Our registered office is Rich Mix, 3‌5‌-‌4‌7 Bethnal G‌r‌e‌e‌n R‌oad, London, E‌1 6‌L‌A