Seven extraordinary acrobats but only one winner. Who will be the "New Face of Circus"?
Opening in 2024, this new live stage production will combine the thrill and risk-taking of contemporary circus with irreverent humour.
You will have to choose as seven contestants embark on an exhilarating ride through the highs and lows of a competition that satirically skewers our concepts of equality and merit in a culture where the winner really does take all.
Through audience interactivity and a playful, comedic approach, the show will unpack the complex and often hard to talk about issues around how we relate to one another.
Showdown will open in February 2024 for a 5 month run at the Chamäleon Theater in Berlin. UK and further international dates will be in 2025.
Tickets available to buy now from Chamäleon's website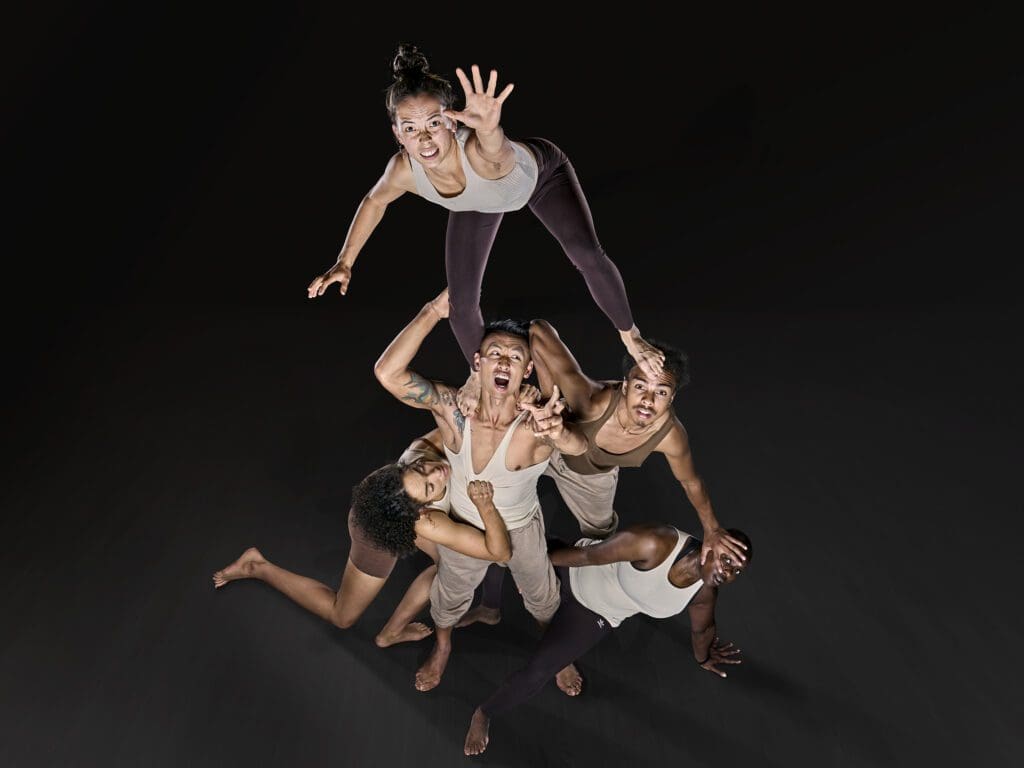 If you're a venue, festival or promoter, we welcome you to join us on this journey. To show your interest in working on this project with us, email julia@upswing.org.uk
Development
Showdown is linked to our other project Common Ground, led by Upswing's Artistic Director Vicki Dela Amedume, in collaboration with comedian Athena Kugblenu and musician Afrikan Boy.
Over the last two years, Upswing has been working with a range of Global Majority artists to flesh out issues and themes and work out how to use the playful provocation of humour alongside circus movement to address them.
Ahead of the live show, we released an award-winning short film which confront the difficulties we have talking about race and culture in a satire of the casting and rehearsal process.
The videos below give a behind-the-scenes look at how both the show and film have developed over the past two years:
Partners
Co-Produced with Chamäleon Theatre Berlin. Supported by: The Lowry, the Albany Deptford, Arts Council England, PRS Foundation's The Open Fund, Cockayne Foundation, The London Community Fund, Horizon: Performance Created in England
Photos by Manuel Harlan