Seasons uses music, visual design and circus to explore our changing relationship with nature and the world around us.
With activities both online and offline, we created Seasons to ignite the imaginations of young audiences and help us to look at the world from a different perspective. From family workshops to an online activity hub and touring live show, Seasons takes us on a fantastical journey through weather, time, change and balance.
SEASONS DIGITAL
Try our Seasons activities at home. Working with a local spoken word artist and composer, we have created audio stories and films that you and your children can interact with. Follow-along to connect with the environment and your surroundings. Experience it for free online now:
Suitable for children aged 5+.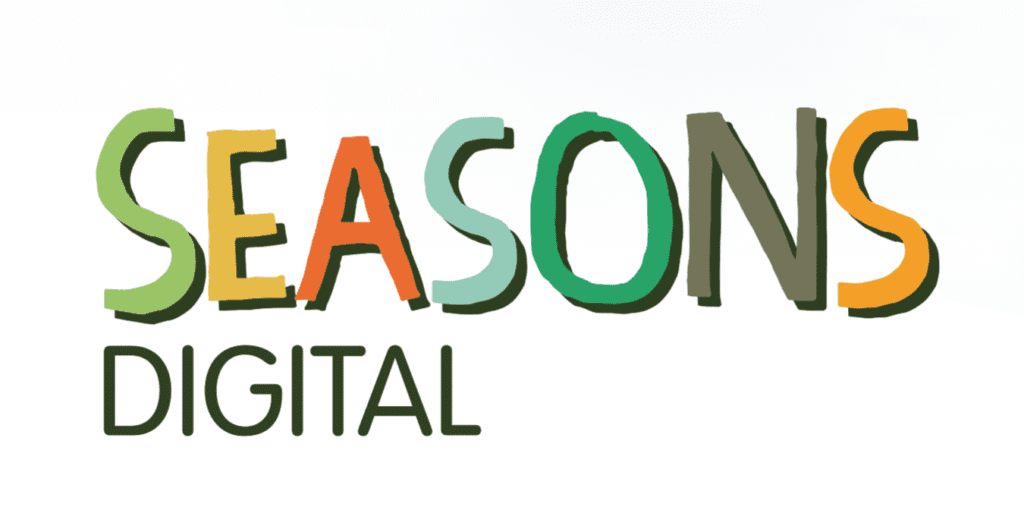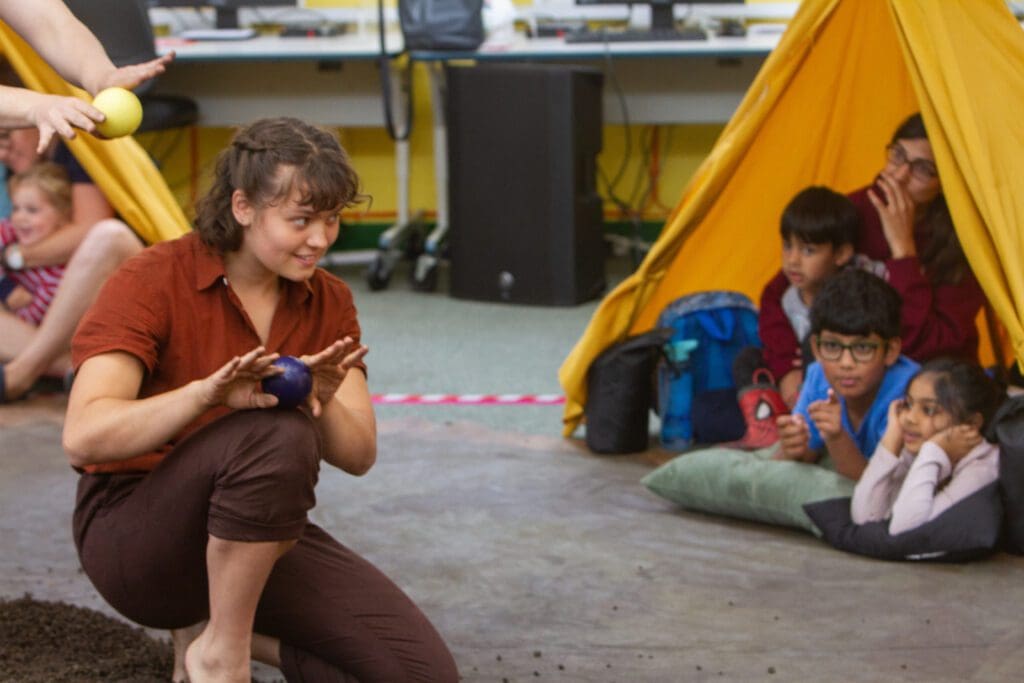 Seasons in libraries and schools
This spring we are also partnering with Brent Libraries to deliver a series of Seasons workshops to local schools that will connect circus movement with the natural world. What we discover in these workshops we'll transform into resources for teachers, so that they can explore the themes of Seasons in their own classrooms. Read more about our work in libraries here.
SEASONS LIVE
A touring piece for libraries and public spaces that adapts to the setting and creates a unique experience for each environment. Immersed in the wild, two acrobats, dig, climb and lose balance in a joyful exploration of the nature in and around us. watch the Seasons Live trailer:
Project background
Throughout 2020, Upswing was resident in Brent Libraries, working in collaboration with schools and families thinking about their local environments and ecosystems.
The schools, families and children who took part in the residencies worked with professional artists to contribute ideas and inspiration to the development of Seasons. From the residency we created a new live performance for libraries that and an online experience for children and young people that delves deeper into the themes of the live show.
In 2023 we are heading back into libraries to continue working with schools and families, and will be publishing resources for teachers after this next stage of research.
Cast and Creatives (Seasons Live)
Performers Sian Foster, Helena Berry
Concept and Direction Victoria Dela Amedume
Producer Fae Fichtner
Stage Manager Steph Andrews
Design Consultant Miriam Nabarro
Sound Designer Steven Dove
Production Assistant Frederick Spring Mcleod
PRevious touring
Kensington and Chelsea Festival, Brent Libraries, The Spark Arts for Children

Seasons is funded by John Lyon's Charity, the London Community Foundation and Brent London Borough of Culture 2020: