Athena Kugblenu joins the team of creatives working on Common Ground – Upswing's new project in development.
As a writer and stand-up comedian, Athena is one of those rare souls that can make you gasp, laugh out loud, and think about something on a deeper level – all at the same time. Her trademark style of storytelling involves artfully creating tension and then cutting through it, often with something unexpected and hilariously ridiculous.
Common Ground is Upswing's new circus theatre project that will explore identity and the difficulty we have talking about race. Athena is on board to help ensure the cast and creatives are able to communicate a clear message throughout the show.
By playing with text, words and humour, Athena is helping us to anchor down the meaning of the show and find ways to make sure our audiences feel fully involved, rather than feeling excluded by the ideas and the collective conversation.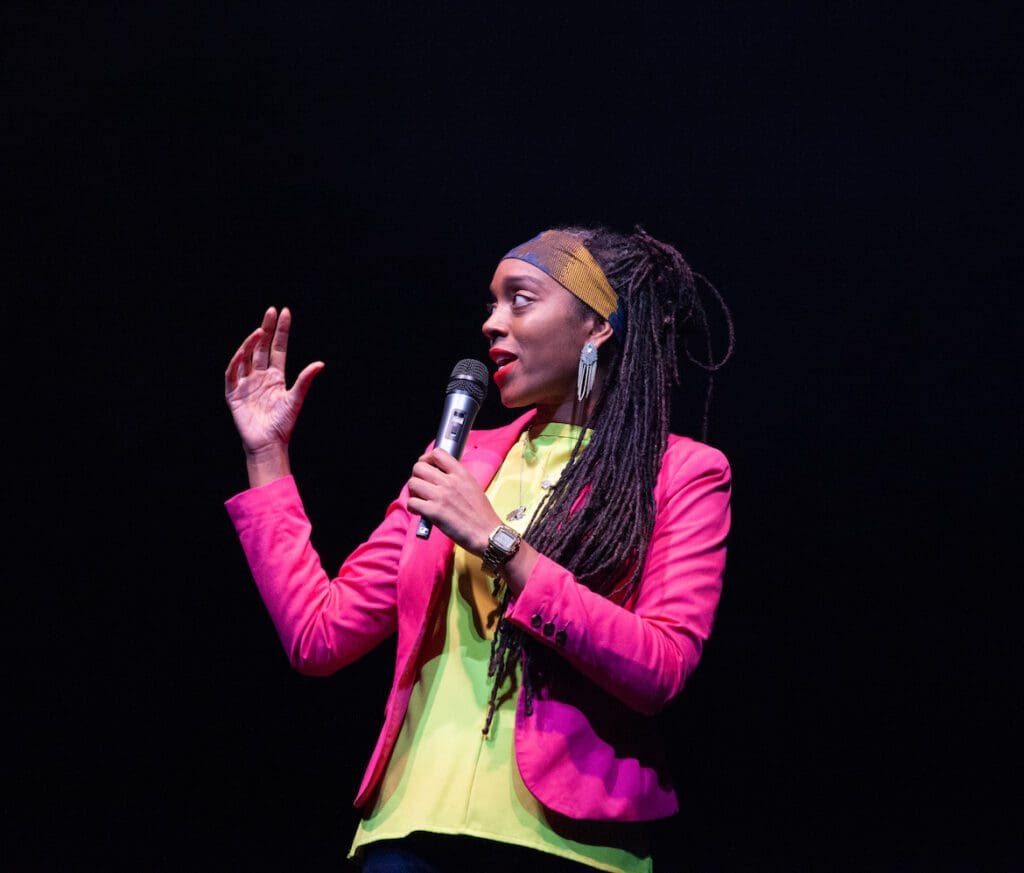 Upswing first collaborated with Athena in 2019 when she hosted our Circus Circus Circus mixed-bill performance show at Hoxton Hall – bringing her unique and acute comic observations to a wildly entertaining evening. This first collaboration was followed by Vicki Dela joining Athena on her podcast Keeping Athena Company.
We are thrilled to have Athena sharing in the COMMON GROUND creative project – using her humour to bring clarity to a complex subject matter.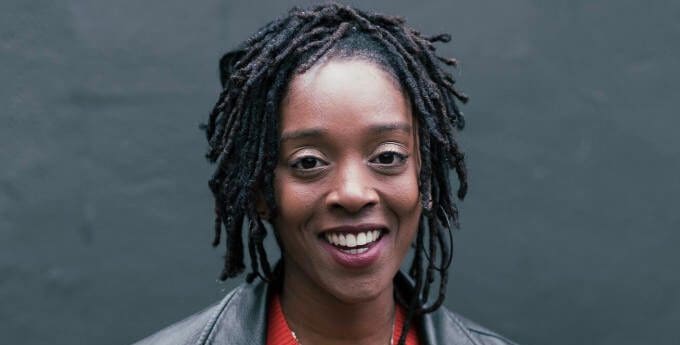 ABOUT ATHENA'S WORK
Athena's first two full-length stand-up shows garnered her critical acclaim and led to her becoming a panellist on Mock the Week and co-host on Loose Ends and The Guilty Feminist, as well as supporting Daliso Chaponda, Nish Kumar and Fern Brady on tour.
A member of the BBC Comedy Room and regular BBC Radio 4 host, her 2021 series Athena's Cancel Culture is available on the BBC Sounds app, and she was awarded the BBC Felix Dexter Bursary for Black/Ethnically Diverse up-and-coming comedy writers in 2020. She also hosts her own podcast: Keeping Athena Company and DMs are Open, Radio 4's only open submission topical comedy sketch show.
Her upcoming live dates are available here.
The Common Ground short film will be released early 2023. Want to be the first to hear about premiere dates?