This year we'll be bringing circus home with our old friends at New Vic Theatre
Our partnership with New Vic has been going strong for over 14 years. We first collaborated in 2009 on Bryony Lavery's The Wicked Lady, and went on to create Astley's Astounding Adventures together, as well as other projects.
Based in Newscastle-under-Lyme, The New Vic theatre sits at the heart of the town where modern day circus was invented, by Philip Astley. Our connection with the New Vic has grown from a desire to find creative ways to push the boundaries of circus and theatre, and we're hoping this new programme of work will allow us to tell even more new stories in bold, ambitious and extraordinary ways.
What greater way to do this than by bringing Astley's Astounding Adventures back to life. Upswing's Artistic Director Vicki Dela Amedume will be working with The Artistic Director of the New Vic Theresa Heskins to reinvigorate their bold and colourful tale of the founding father of circus.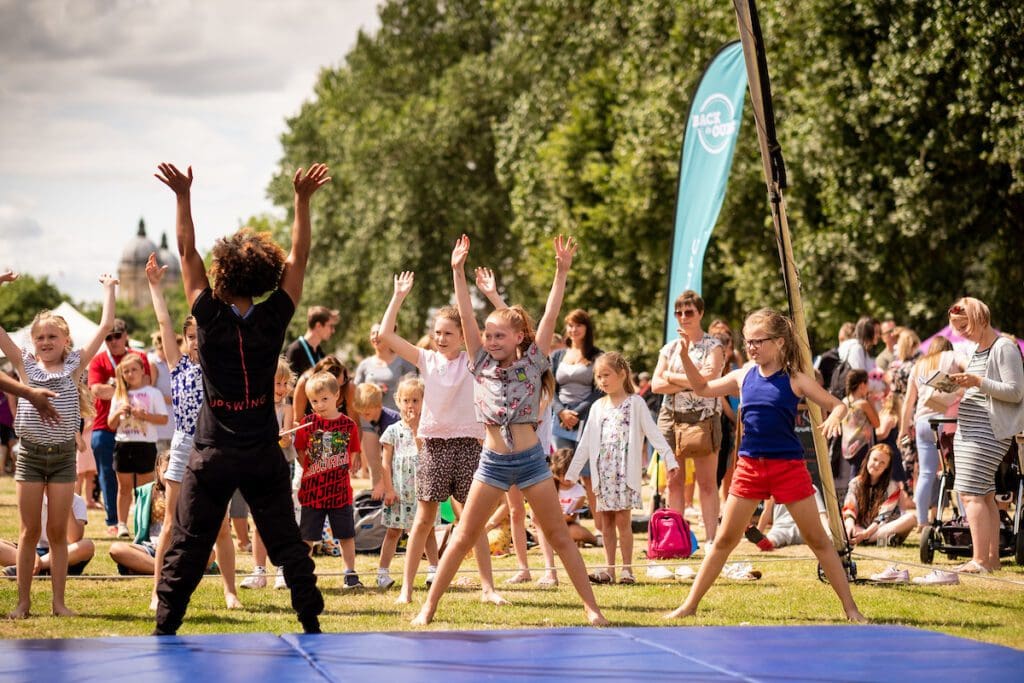 Alongside this, our free, immersive outdoor circus event Circus Flavours will be touring public spaces throughout Newscastle-under-Lyme and Stoke-on-Trent all summer.
We're especially excited to also run two circus skills summer schools that will focus on providing activities and opportunities to community members and young people at risk of exclusion from local schools.
This will be the first of what will become an annual programme of work and we can't wait to get started with local communities and bring circus back to the place where it all began! More details on dates and activities coming soon.
This programme of work is made possible as part of Arts Council England's National Portfolio Organisation (NPO) funding