Welcoming our brand new Seasons cast: Introducing Sian and Helena, who are joining Upswing to explore our changing relationship with nature and the world around us. Seasons will work across the live and digital space, and Sian and Helena will be touring live shows across libraries with us this summer. Read more on that here, or meet the cast below!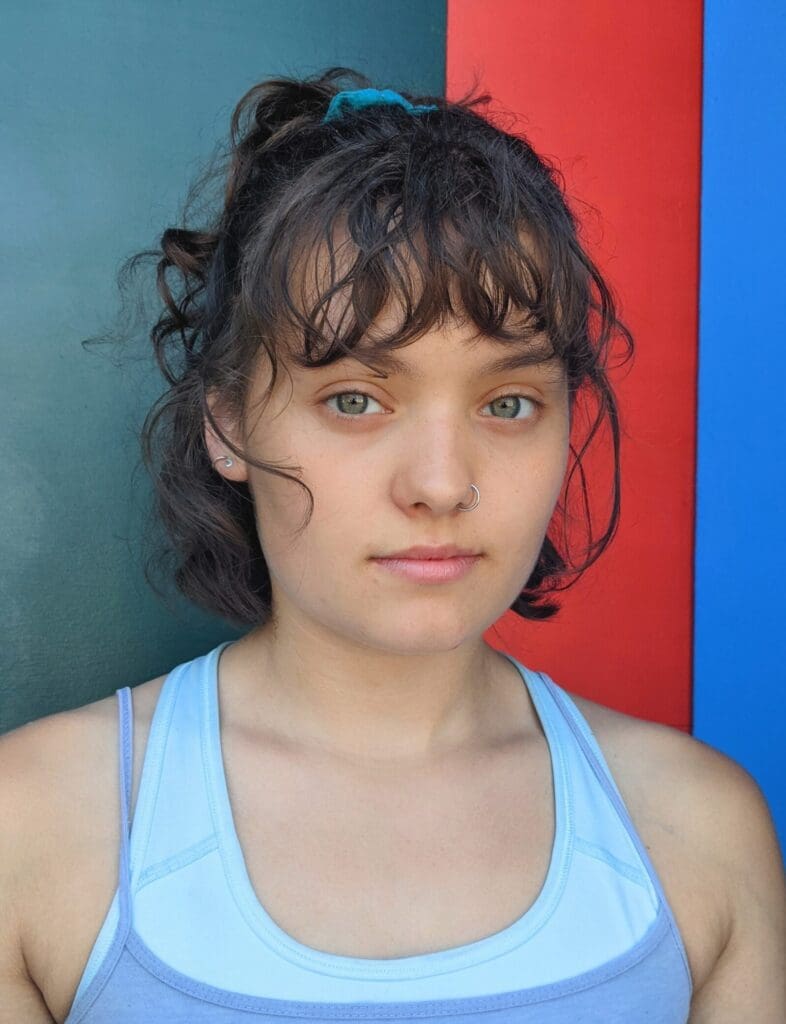 Sian Foster
Sian studied at the National Centre for Circus Arts and graduated in 2020, they specialise in acrodance as well as dabbling in juggling, handstands and hand to hand. Sian is currently drawing inspiration from the rhythm and playfulness found within capoeira, and is particularly interested in kinetic art, especially the ways in which this might mix with circus.

"As a newly emerging professional circus artist, 'Seasons' will give me the opportunity to find my feet within the industry through working collaboratively with Helena Berry and Vicki Amedume (Upswing's Artistic Director). In the last few years, I have become increasingly aware of the climate crisis and exploring this topic in an uplifting way and encouraging children to feel connected to nature will be extremely rewarding. I am eager to share my own practice and develop my skills during this process." – Sian
Photo by Myles Macdonald
Helena Berry
Helena has always loved exploring the relationship between the body and objects. Her previous training in gymnastics led her to circus school where she gained a passion for juggling. Helena's first circus school was Circomedia where she studied a BTEC in circus and performing arts, hopping over to ACaPA in the Netherlands, where she did a BA in circus and performance art.
"I've never enjoyed doing things in a conventional way when it comes to juggling. Upswing takes on topics that others shy away from, race, age and gender to name a few. I have encountered sexism with my juggling journey and i had to find a lot of courage to believe in my own capability's. During my 6 years of education i only had one female juggling teacher and one female director, this is something that has to change. Having a female director was a massive influence in applying for the role as well as the community aspect of the production, hopefully reaching a wide audience that may not normally be able to see a circus show. I'm very excited to be going on tour and it feels like a great luxury after the difficulties of the past year." – Helena