Upswing have a range of professional aerial equipment available to hire, including versatile aerial rigs and apparatus.
These can be provided with dedicated staff to transport and assemble the equipment. Upswing has gained a substantial reputation for this service, with previous clients including MTV, HG Event Production, Cameron Mackintosh Productions, The Royal Exchange Theatre and New Vic Theatre.
FREE STANDING AERIAL RIG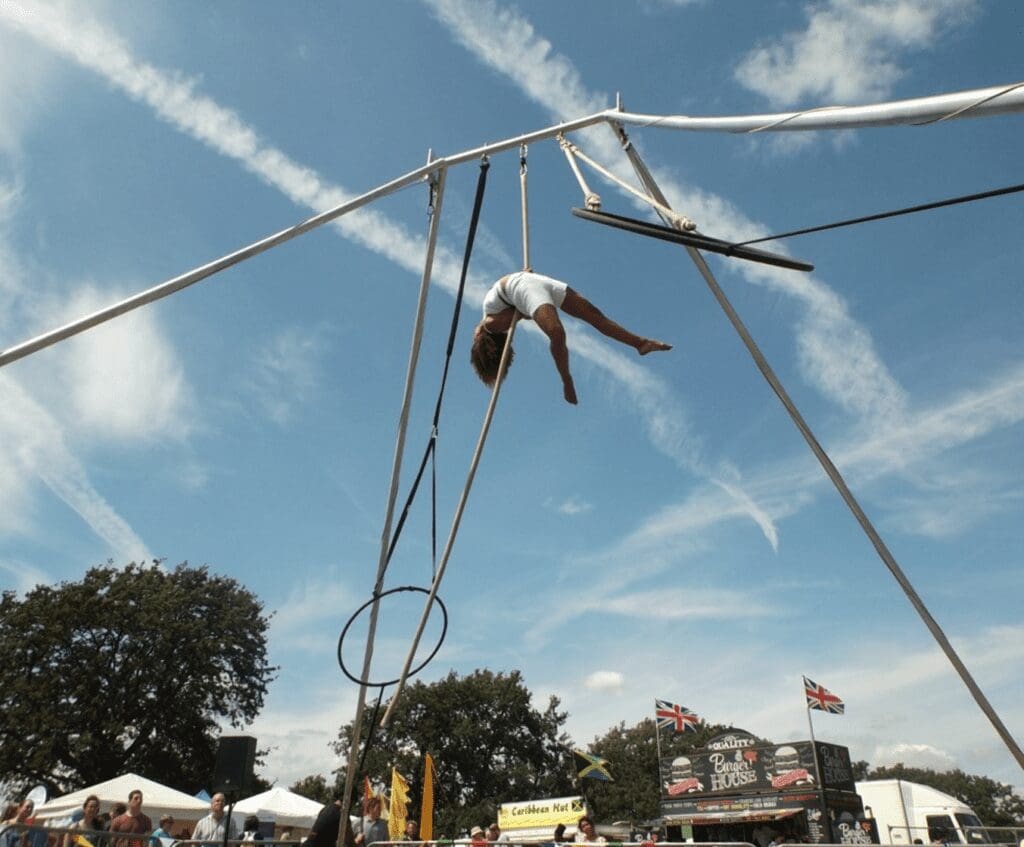 Two freestanding rigs are available for hire, which enable aerial work to be staged in a wide range of indoor and outdoor spaces. They do not require any additional equipment or building requirements to bring spectacular aerial circus to any event. Upswing can also provide workshop facilitators or circus artists for your experience.
Download the technical specifications here:
Quad Rig – This rig is quick and easy to set up, adaptable for both indoor and outdoor works. It has three different heights that can be used and is suitable for static work.
Portique Rig – Ideal for dynamic performance the Portique Rig requires a little more set up and transport consideration, but will dramatically transform any space.
SUN RAY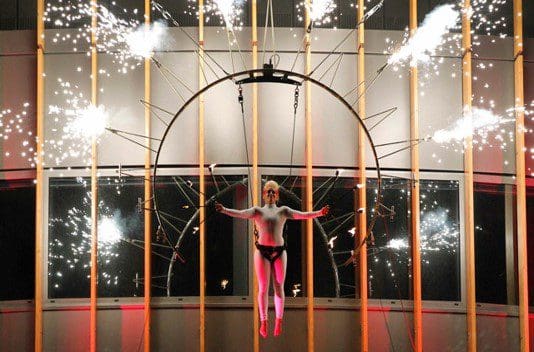 The Sun Ray is an impressive decorative structure that can be rigged from a building or crane with an aerial performer and pyrotechnics added for performance and theatrical effect. The structure will add a spectacular and visually exciting element to any event.
Hire Enquiries:
For all hire enquires, and to request a bespoke quote, please info@upswing.org.uk