Zaki
"Working with Upswing has been an amazing and fulfilling experience. I feel extremely supported in the opportunities to creatively collaborate and develop work with the team. Care for both the artists and community is at the forefront of Upswing's ethos, and I feel recognised and seen, not only as an artist, but a human being."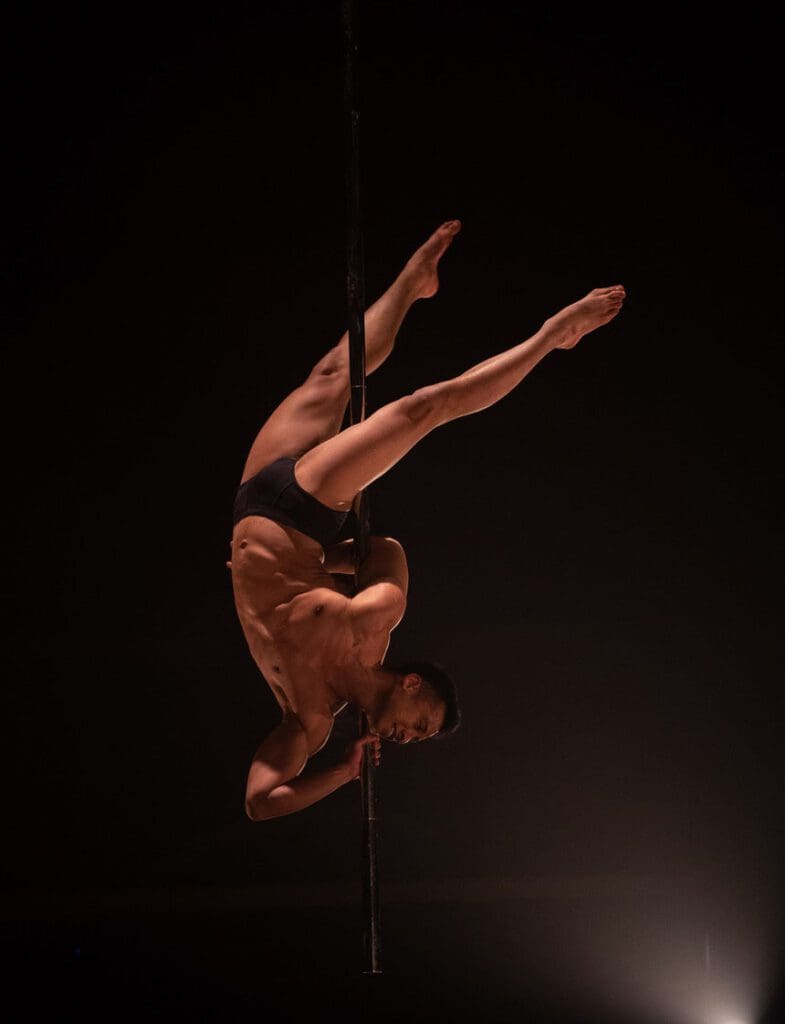 Zaki is a creative practitioner and multi-disciplinary aerialist, with a keen interest in identity, technology and narrative storytelling.
He pulls from a diverse background in both movement and design to inform his creative practice. His journey with Upswing started with teaching our youth community classes, and he is now a part of the Circus Flavours touring team since 2019, making circus more accessible for the community and, importantly, showcasing circus performers from the global majority.
Originally from Singapore, he has performed and coached internationally for the past 9 years alongside an interwoven path in design and tangible making. He graduated from an MA in speculative design from Central St. Martins in 2020, and takes an interdisciplinary approach in his movement practices. In the air, he specialises in creative movement, spinning and storytelling on a wider range of aerial apparatus; from the aerial pole, hoop, silks and more.
Currently Zaki is looking to develop his own longer narrative piece that considers our relationship with technology, inspired by his exploration of how we express authentic connections with not only other people, but also ourselves.
To find out more about Zaki, visit his website: www.zakimusa.com
Zaki is one of our Circus Flavours artists, learn more about Circus Flavours here.