Blog Post, June 2020
Developing Diverse and Inclusive Leadership Practices
How can we genuinely embrace diversity and inclusion in Circus and Street Arts?
As organisations – how can we be porous and open to change? As a Sector – how do we work to ensure that inclusion is not laden upon isolated agents of change?
On 4th June 2020, Vicki joined Betinna Linstrum at the Circostrada CS LAB in a discussion on developing diverse and inclusive leadership practices.Here, we have provided the written version of Vicki's keynote speech as a blog. You can also access the full recording, which includes a Q&A session with CS LAB delegates.
READ AND/OR LISTEN TO THE SESSION HERE
---
Blog Post, April 2019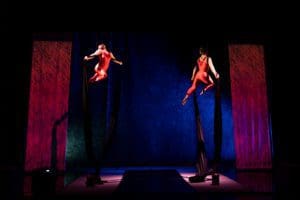 Upswing talk to Extant about Flight Paths

Can circus be accessible?
Upswing and Extant share their insights into circus and accessibility. They discuss Flight Paths, a show for visually-impaired and sighted audiences.
"Up until that point, we had very little understanding of the ways we could make circus accessible."
Blog Post, December 2018
Aerial Alchemy:
Flight Paths, A Collaboration with Extant and Yellow Earth
Vicki shares the ideas, thought processes and considerations that came with developing Flight Paths – a collaboration with Extant and Yellow Earth integrating aerial movement, music and live description to produce new, imaginative ways to deliver accessible live performance.
"I began to learn about the impact of particular choices on access. I became more mindful of what could be missed. I began to close my eyes during some run throughs and even though this could not give me the experience of someone with a visual impairment it bought my attention to a very different experience of receiving the work."
---
Blog Post, December 2015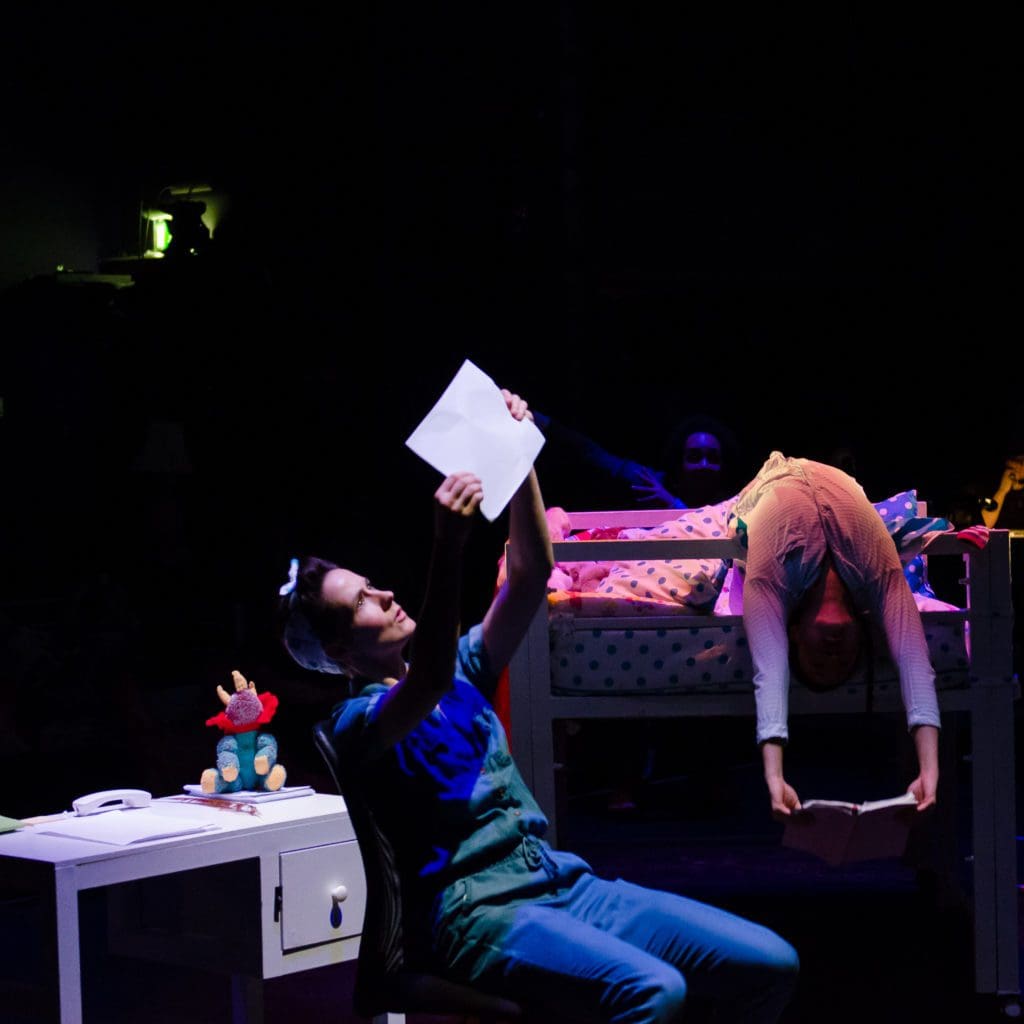 Working for Free:
Collaboration or Exploitation?
What are the considerations that arise when creatives are asked to work for free? In this blog, Vicki compiles a succinct list of questions to ask yourself when contemplating unpaid work – an essential read for emerging and seasoned artists alike!
"There are instances where I have chosen to work for free or very low pay and it has been a positive experience. There have also been a couple of occasions in the past when I have felt exploited. So this morning I sat down and tried to figure out what has been the difference in situation and circumstance…"
---
Blog Post, March 2014
Facilitating Feedback:
Reflections on Join the Dots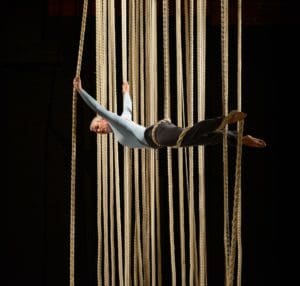 Join the Dots, created by Upswing, exists to provide a peer review method for artists and companies to evaluate their artistic practice. In this blog post, Orit Azaz explores the importance of creating a space for honest feedback from diverse sources.
"…each person offered a different insight into, and perspective on, how the piece relates to the wider circus and physical theatre ecology and ideas for new contexts in which the piece might be further developed."